A graphic design graduate from Norwich University has been named as the winner of the JDO RAW award – an annual competition designed to celebrate emerging design talent.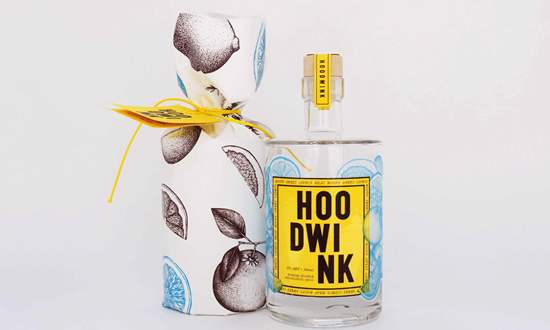 Won this year by Amelia Cherrill, RAW invited design students to create the brand and packaging design for a new 0% alcohol spirit, with the incentive of winning a two-month paid JDO placement.
The judging panel, including JDO creative directors' Paul Drake and Ben Oates also featured the musician Felix Buxton of Basement Jaxx and David Marchant – PepsiCo's head of design for Western Europe. Following a rigorous judging process, Amelia Cherrill who created a premium distilled, no alcohol spirit called Hoodwink was announced the winner.
Ben Oates, principal and group creative director, JDO, said candidates were judged on their ability to tell a strong compelling visual story and their ability to craft and style that story.
"We looked for single-mindedness and an end result that evocatively touched us – Amelia's work demonstrated all of this alongside a very confident and inspiring use of colour. When trying to remember all the pieces it was Amelia's work that was burnt into our mind's eye. For these reasons she was our clear winner."
Other notable submissions included a radical no alcohol Saki by Alice Bishop from Nottingham Trent University; a colourful trio of no alcohol cocktails by Emma Flintham from Plymouth University and an evocative Dandelion flavoured spirit entitled Déjà vu by Norwich University student – Elliot Hartley.