Packaging is the key influencer for consumer decision-making when it comes to the perfume and cosmetics market. Brand values, communication of regulatory information, formal and decorative design and product materials are all key-decisions. Packaging should perfectly link the value proposition in terms of benefits and image.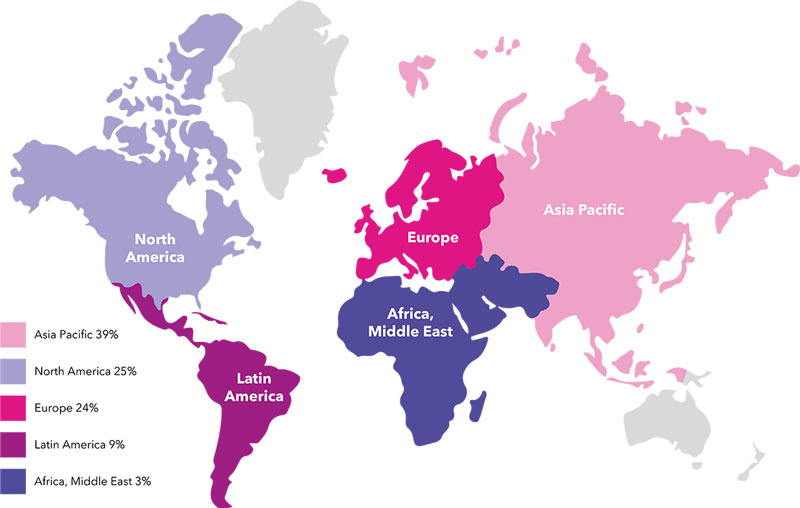 PCD started in Paris in 2001 with 25 exhibitors and 515 participants. This event creation was driven to answer the cosmetic market, which is rapidly changing and is projected to grow at $344bn by 2021 (Ibis), specific need to meet together around the packaging which is a key part of a product.
Developed in close collaboration with brands, PCD is THE targeted event for buyers, decision-makers and influencer gathering the leading suppliers from the perfume and cosmetics industry. A free-to-attend PCD programme of inspiring and technical seminars, engaging show features and networking opportunities, offers the tools you need to revitalise your packaging, increase brand awareness and boost your sales.
PCD is the meeting place for the perfume and cosmetic packaging industry focuses on innovation, high quality products & technical content.
PCD Core Values
Host dedicated events focused on innovation and the future of packaging & aerosol
Create and explore synergies and technology transfers between the three co-located events
Live up to the dynamism and creative energy of our host city Paris, home to the world's leading perfume, personal care and fashion brands
Provide business intelligence, best practices, data and analytics within our programming that help attendees and exhibitors maximize their professional potential
Celebrate the industry's successes through ADF&PCD and PLD Innovation Awards